Publications
PEMSEA publications contribute largely to knowledge sharing and strengthening intellectual capital, and are available to the public both in print and online. To place an order, download a soft copy, or request for a printed version, browse or search through our categories to select your desired title, then proceed with further instructions. PEMSEA's publications pages contain materials produced and published by PEMSEA.
Dr. Chua Thia-Eng Online Library Catalog
The Dr. Chua Thia-Eng Online Library Catalog contains the database of the bibliographic information of all materials available in the library, including those from other publishers.
It contains over 20,000 titles of print and electronic materials focusing mainly on subjects such as aquaculture, sustainable development, environmental management, integrated coastal management (ICM) and coastal zone management.
| | | |
| --- | --- | --- |
| Legal instruments signed by countries and organiz​ations | Substantial materials published by PEMSEA | Concise materials on PEMSEA programs, projects and activities |
| In-depth s​tudies on ICM implementation | Updates on marine and coastal issues​ in East Asia​​  | Reference materials for technical subjects and issues |
| Documents referenced during PEMSEA meetings | Governing rules and strategies for ICM | Technical and non-technical reports about PEMSEA's ICM activities |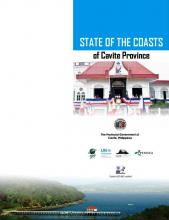 The State of the Coasts of Cavite Province, Philippines, was developed to assess and analyze the progress, achievements and impacts of ICM implementation in the...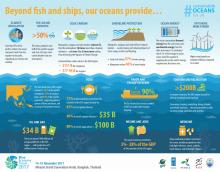 An overview on the benefits healthy oceans provide to economies.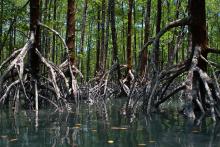 Leading experts talk about coastal blue carbon ecosystems in East Asia. Learn about:
- Status of blue carbon ecosystems in East Asia
- Rates and...